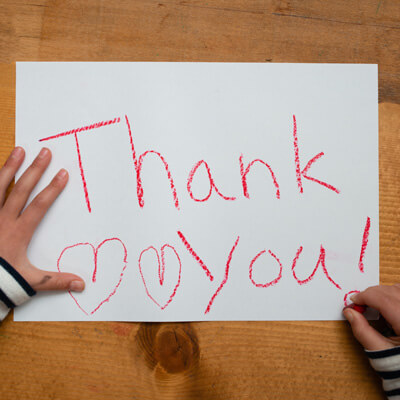 Community Chiropractic Center Reviews
What Our Northampton Patients Say
At Community Chiropractic Center we love when patients share with us their feedback and comments after chiropractic care. Please read our patient testimonials below to see what other people have achieved through their tailored treatment plans with us.
Share your stories too! Click here to send us your feedback so that we can help to spread the word about the benefits of natural Community Chiropractic Center care.
For more information, or to schedule an appointment contact us today.
---
Wonderful Experience
It was a wonderful experience. Susan explained everything before she did anything and felt like it was truly a one to one experience. She took her time, she did not look at her watch, or answer the telephone excuse, or I'll be right back, she stayed with me the whole time and explained the process how do I which I truly do respect.
~ Daniel M.
So Delighted
So delighted to have found Dr. Denny and to have returned to chiropractic care after decades away from it. I am deeply grateful for this added support of the health of my body. I've just begun my journey with Dr. Denny but already feel more centered and balanced in my body!
~ Lynne S.
Welcomed with a Friendly Smile
I was welcomed with a friendly smile and treated with utmost respect. Susan was very comprehensive going over medical information and explaining the treatment sessions. Susan is friendly and has a calming demeanor. She is friendly and professional. I felt at ease and comfortable as soon as I ended the door. Seeing improvement after 2 sessions. I have finally found the treatment to help correct my issues which no one else could. I would highly recommend Susan for your chiropractic needs.
~ Mary G.
One of the Best First Visits
An awesome experience! Janet greeted me right away & new who I was, even though I'd not been there before. She was very pleasant, warm & welcoming. One of the best first visits I have ever had!! Dr. Denny was wonderful in explaining what she would be doing & educating me on the process.
~ Diane L.
A healthier way of life
I'm very excited to be starting chiropractic care as a part of my health regimen. I use my body a lot in work and play and I believe this new awareness will help me stay active, healthy and comfortable.
~ Kaitlin L.
Partnership Of My Health
I felt that Dr. Denny listened attentively to my problem and prescribed realistic strategies which I could practice at home. I liked her statement that my care should be considered a partnership between she and I and that I have active responsibilities outside of office visits to promote healing. I am very optimistic regarding an outcome of healing long term.
~Linda B.
Absolutely Wonderful
Dr.Denny is absolutely wonderful. From the first day I met her she made me feel very comfortable and confident in the treatment I have received. I have shared my wonderful experiences with others and always highly recommend Dr.Denny and Community Chiropractic to everyone I can. I always look forward to my appointments not only for the relief I receive from treatment but also for the soothing atmosphere and friendly faces I see at the office. I'd also like to say that the assistant who works with Dr.Denny is always so wonderful as, she too is genuinely kind and caring and always so polite. I can truly say that these two woman have made a big difference in my life.
~Amber R.
A Better Understanding
I was thrilled with the service I received and now have a better understanding of where my pain is and what can be done to fix it. Dr. Denny helped me to pinpoint problem areas and helped to relieve the pain. She does excellent work!
~ Monica C.
---
Community Chiropractic Center Reviews | (413) 586-8146